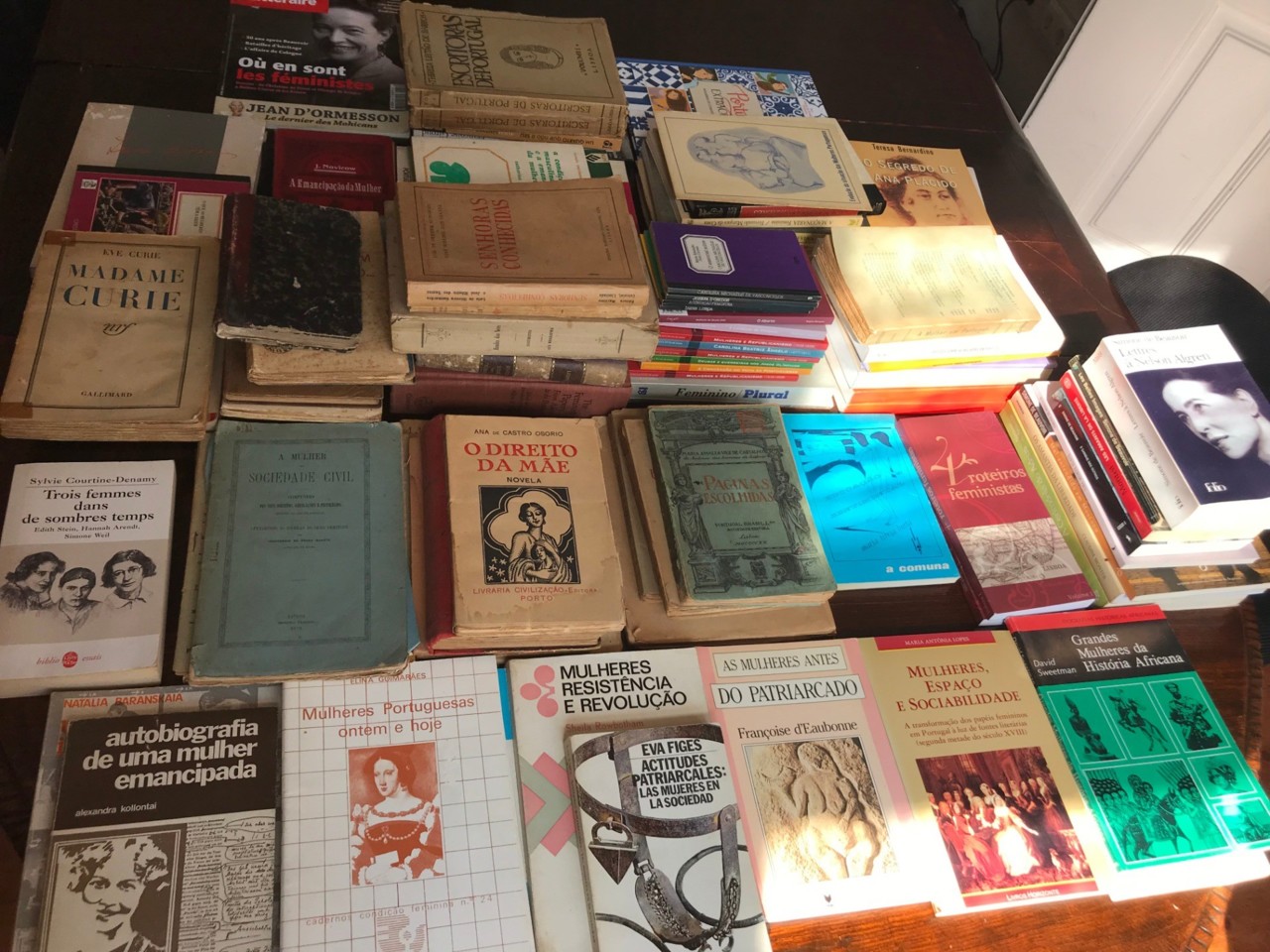 [PT]
Foi-nos confiado parte do espólio bibliográfico de Maria Odete Coimbra Gonçalves, falecida em Março, no compromisso de o preservar e valorizar assegurando o acesso a quem nele esteja interessado. Trata-se de um conjunto assinalável de obras referentes à condição das mulheres ao longo dos séculos e das lutas travadas no extenso percurso que se continua a percorrer em direcção à igualdade.
Odete Gonçalves foi professora de História do ensino preparatório e fez investigação independente durante muitos anos, sempre na linha do seu grande centro de interesse, o percurso histórico e cultural da afirmação difícil das mulheres, com destaque para aquelas que se distinguiram no teatro - outra das suas paixões - a que se juntava também o período da I República Portuguesa. No âmbito da luta pelos direitos das mulheres, participou em diversas actividades associativas e organizações.
Agradecemos à Clara Roldão Pinto Caldeira, herdeira deste espólio, pela confiança que depositou em nós. Quando devidamente organizados daremos nota dos volumes disponíveis e das condições de acesso.

[ENG]
We were entrusted part of the library collection of Maria Odete Coimbra Gonçalves, who died last March, in the commitment to preserve and enrich it by ensuring open access to those who are interested on it. We got a remarkable set of books referring to the condition of women over the centuries and mapping the struggles and long journey that follows its road towards equality.
Odete Gonçalves was an History teacher and she has been researching for many years, always in the line of her great center of interest, the historical and cultural route of the difficult affirmation of women, specially those who have distinguished themselves in Theater - another of her passions - and over the Portuguese 1st Republic.
As an activist on women's rights, she participated in several actions and organizations. We thank the heiress Clara Roldão Pinto Caldeira for trusting us her legacy. When properly organized we will make a note of the volumes available and the conditions of access.